About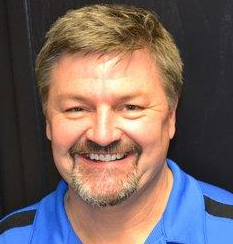 Rodney Prine (LMT) / Owner
Rodney has over 25 years of experience with massage most of which was on the massage table himself. A series of college football injuries led him to seek massage treatments for chronic neck and shoulder pain. Rodney's experience with pain management through massage treatments was so rewarding, he decided to earn his massage therapy license so he could pass that type of pain relief on to others.
Rodney has been a Licensed Massage Therapist since April of 2007. He has tremendous passion to help others relieve stress and pain. Rodney approaches every session with the empathy of a former client and the technique of a trained therapist.
Stefanie Strum (LMT)
Stefanie is a mom to four busy girls and understands how important it is, and how hard it can be, to take the time to care for yourself. She earned her massage therapy license in February 2006 and offers a wide variety of massage therapy techniques. She has taken special interest in neck and shoulder release and is truly second to none. Stefanie also has a passion for helping mamas. Whether it is during your pregnancy or after birth, she can empathize with the toll having a baby can take on your body and is highly skilled at relieving those aches and pains. Stefanie has also extensively studied essential oils and loves to incorporate them into her massages. She is passionate about helping people feel and function at their best!